— Collaborative Living

Site plan within the context of a hilly neighborhood in Zürich


A traveler arrives in Zürich for the first time, as their job often gives them the flexibility to both travel and work. This project is meant for those with similar stories—it is a place that provides an immediate and welcoming community, while offering a plethora of workspaces. The building is rooted deeply within the hills, allowing access from almost all sides. The curve of the bottom shell connects directly with the ground on the north side where the complementary upper curved shell offers shelter for workspaces. The space where the two shells intersect opens up for a skylight to provide light and connect to the lower level.

Overall, the atmosphere of the space and architecture is not meant to be chaotic or overdone. This gives the occupants freedom to choose whether to find peace in a new place or to liven the space through their creations or interactions. Having all the resources one needs in the same location, tucked into the hills of Zürich away from the city, creates an environment where one can perform life's rituals privacy, and be pushed to leave and explore the surrounding area.


Series of plaster models experimenting with various curves, heights, and thinness
︎︎︎ "Frankenstein" floor plan of well know architectural works addressing the concept of field.

Conceptual sections and plans made by layering ribbon plaster strips to better understand moments coming together. ︎︎︎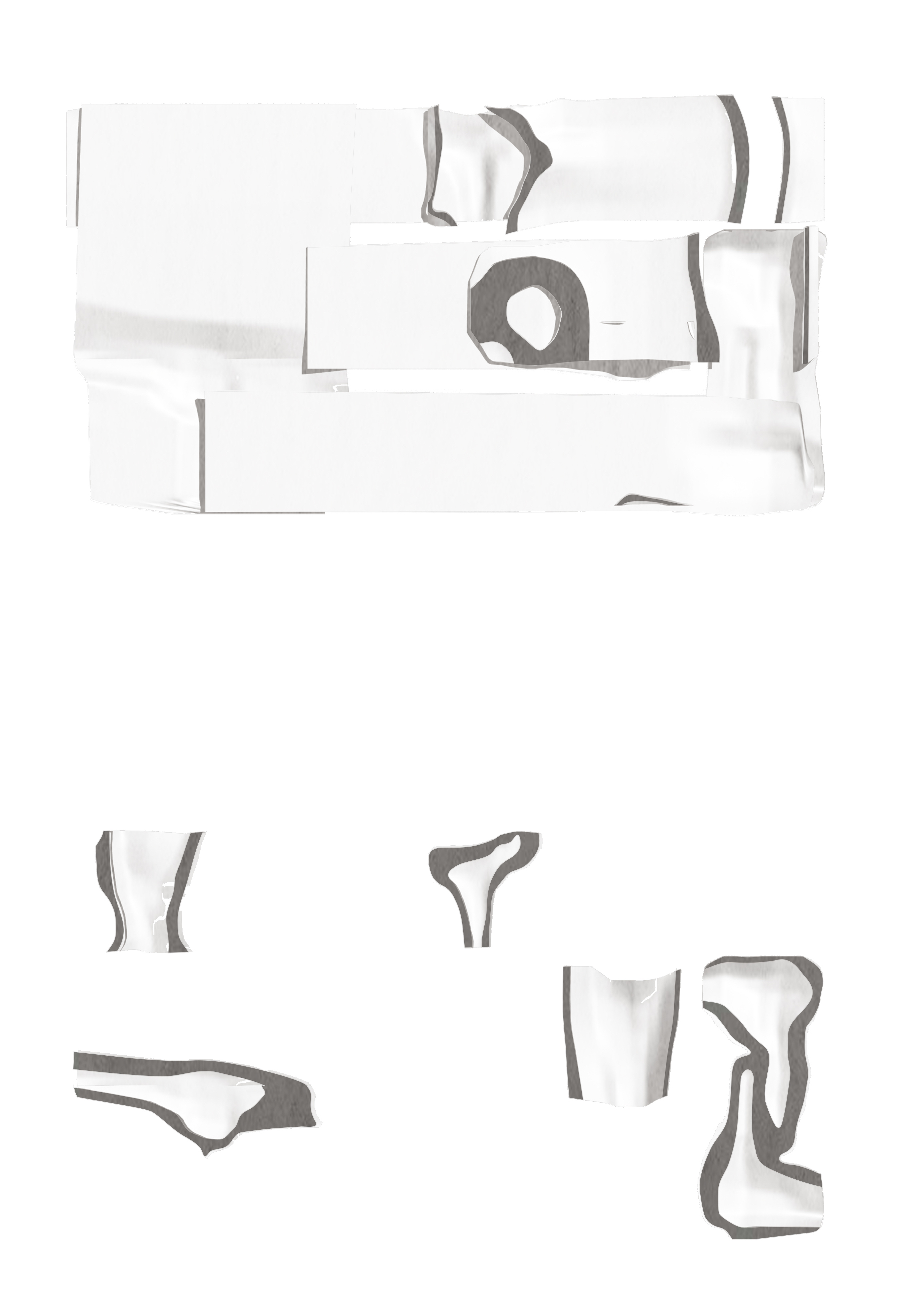 Section view to understand the relationship between the living space below and work space above
First Floor: Working
Ground Floor: Living

















The ground floor allows for the open space in-between the smaller rooms to have moments of collaboration whereas the second floor has an ordered system. ︎︎︎